Net3 Real Estate
109 Symonds Drive, #306
Hinsdale IL 60522
630-272-9102
---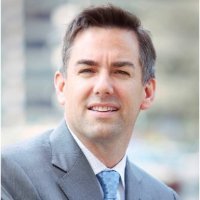 [email protected]
630-272-9102
David Cunningham
Managing Principal
David Cunningham serves as the Managing Principal of Net3 Real Estate. David focuses on investor relations, procurement of financing and equity, deal sourcing and structuring. His specific knowledge of structured finance in combination with tax and GAAP accounting provide tax efficiencies and solutions for complex deals. David's financing and tax experience with multiple retail and industrial acquisitions enables him to find the value in a property and to structure deals in the most beneficial way for both buyer and seller. David received his B.A. in Finance and Accounting from Miami University in Oxford, Ohio.
---
---
---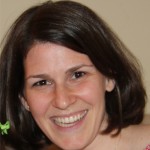 [email protected]
773-580-9391
Brooke DeSapio
Accountant
Brooke Desapio serves as Asset Manager and brings ten years of professional services and audit experience to Net³ Real Estate. Brooke, CPA, focuses on the accounting and reporting requirements. Her deep knowledge in GAAP accounting and accounting for real estate transactions provide the accounting expertise necessary for Net3 Real Estate. Prior to joining Net3 Real Estate, Brooke was a senior manager at Deloitte & Touche, LLP, primarily serving real estate investment managers and REITs. She has worked with acquisitive real estate companies and has experience with significant real estate transactions, including single property and portfolio acquisitions/dispositions. Brooke received her BBA in Accounting from Saint Mary's College, IN.
---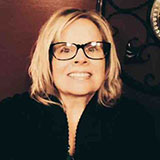 [email protected]
630-561-2975
Heather McDonald
Property Manager
Heather McDonald serves as Property Manager for Net³ Real Estate owned assets. As a Property Manager, Heather is primarily in charge of coordinating construction turnover and property maintenance activities with development managers, contractors and maintenance vendors. Heather also works closely with tenant personnel during lease administration and in addressing any property issues for Net³ owned assets. Heather executes her duties among multiple departments within Net³ including legal, finance, and development. Additionally, Heather maintains the company's cloud file storage and CRM task management system. Finally, she makes sure that the day-to-day office operations run as smoothly and efficiently as possible. Heather received her BA in Marketing along with her MBA from North Central College located in Naperville, Illinois.